Patient Center
We strive to make your experience at Hollingsworth Family Eye Care as convenient and pleasant as possible. This area of our website provides the information about what to expect at your appointment. In addition, the forms required at the time of your visit are available online to provide the convenience of completing them in the comfort of your home prior to your appointment
At Hollingsworth Family Eye Care, we believe in continual improvement of our services. Please take a few moments and share your experience with our office. We appreciate your feedback!
Online Forms
Hollingsworth Family Eye Care offers our patient forms online so they can be completed in the convenience of your own home or office.
Case History for Adults Form – Download & Print
Case History for School – Aged Children Form – Download & Print
HIPAA Form – Download & Print
Medicaid Verification Information – Fill Out Online
Payment Options
Hollingsworth Family Eye Care believes in the value of eye care for you and your family. We have products and pricing to accommodate all budgets. Our office participates in most insurance programs. To learn more about our payment options, please call our office directly.
Our office accepts cash, check and all major credit cards including MasterCard, Visa and Discover.
Don't forget to use your:
Flexible Spending Plans
Health Savings Accounts (HSA)
Medical Savings Accounts (MSA)
Cafeteria Plans for most of your eye care needs
All of the above plans can be used for all your eye care and eyewear needs, including eyeglasses, contact lenses, routine office visits and medical office visits.
Insurance
Most insurance plans are accepted at our office. Since there are so many plans and coverage varies widely, please call us to find out if your plan covers care in our office. Our staff will verify and explain your benefits before your visit, at no charge.
Interactive Eye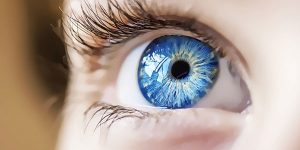 At Hollingsworth Family Eye Care, we believe it is important to keep our patients educated about healthy vision. Learn more about the anatomy of your eye with our Interactive Eye!
Learn More